Here's news of something close to my heart (right now, serving as a distraction for me, #HennessyLitAwards): Strokestown International Poetry Festival, this year celebrating its 20th anniversary.
The programme has been announced and tickets are on sale (hurry, they're going fast!), with an eclectic mix of all things poetry-related taking place over the May Bank Holiday weekend, May 3rd– 7th.
As a member of the organising committee, I have a vested interest in spreading the word about the festival, so here goes: Strokestown is one of only a handful of POETRY festivals in the country, and well worth a visit for both writers and readers, trust me!
There's a must-see line up of international and Irish poets, with around 70 readings over the weekend, from newbies to old-hands. There'll be the results of six competitions, readings, exhibitions, film screenings, book launches*, workshops, plus street entertainment and music – you won't want to miss any of it!
If you don't know, Strokestown is a quiet little Georgian town in rural County Roscommon, on the N5 Dublin to Westport road. Its main tourist attraction is the lovely Strokestown Park House (home of the harrowing but important National Famine Museum). The house is the venue for many of the Poetry Festival's events.
Poets Moya Cannon and Harry Clifton have sifted through more than 1,200 entries to Strokestown's International Poetry Competition, and the shortlisted poets have been invited to read their work at the festival, and their poems will be included in this year's anthology**.
It's unlikely you'll get many opportunities to see poets Jane Clarke and Lemn Sissay on the same stage, but that's what's planned for Saturday evening, May 5th, in the Percy French Hotel, Strokestown. Jane Clarke's award-winning first collection, 'The River', is full of bucolic images of rural Roscommon where she grew up; Lemn Sissay is known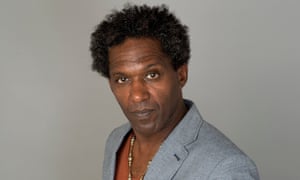 for writing about his life as a black teenager growing up in a white foster home in northern England. Irish fiddle player Danny Diamond will be on hand to provide the evening's music.
Tony 'Longfella' Walsh, best known as a community activist and slam poet from Manchester, will be performing to local schools in Strokestown on Friday, May 4th. His poem, 'This Is the Place', captured
the response of Mancunians after the terror attack last year in which 22 people were killed at an Ariana Grande concert. He will read at the official opening of the Festival at the Percy French Hotel on May 4th.
There's lots more going on, most of it free of charge; doubtless I'll mention the festival again before the day! Meanwhile, check out the website here.
*I'm launching my first poetry collection, 'Beyond the Green Bridge', during the festival – on Saturday, May 5th, 4.30pm, in Strokestown House.
**Yay! I also have work included in this year's anthology…